2019 NSSAF Hockey
NSSAF 2019 Hockey Championships
| | | | |
| --- | --- | --- | --- |
| | GIRLS DIVISION 1 | BOYS DIVISION 1 | BOYS DIVISION 2 |
| GOLD | C P Allen High School | C P Allen High School | Cole Harbour District High School |
| SILVER | Cobequid Education Centre | Auburn Drive HIgh School | West Kings District High School |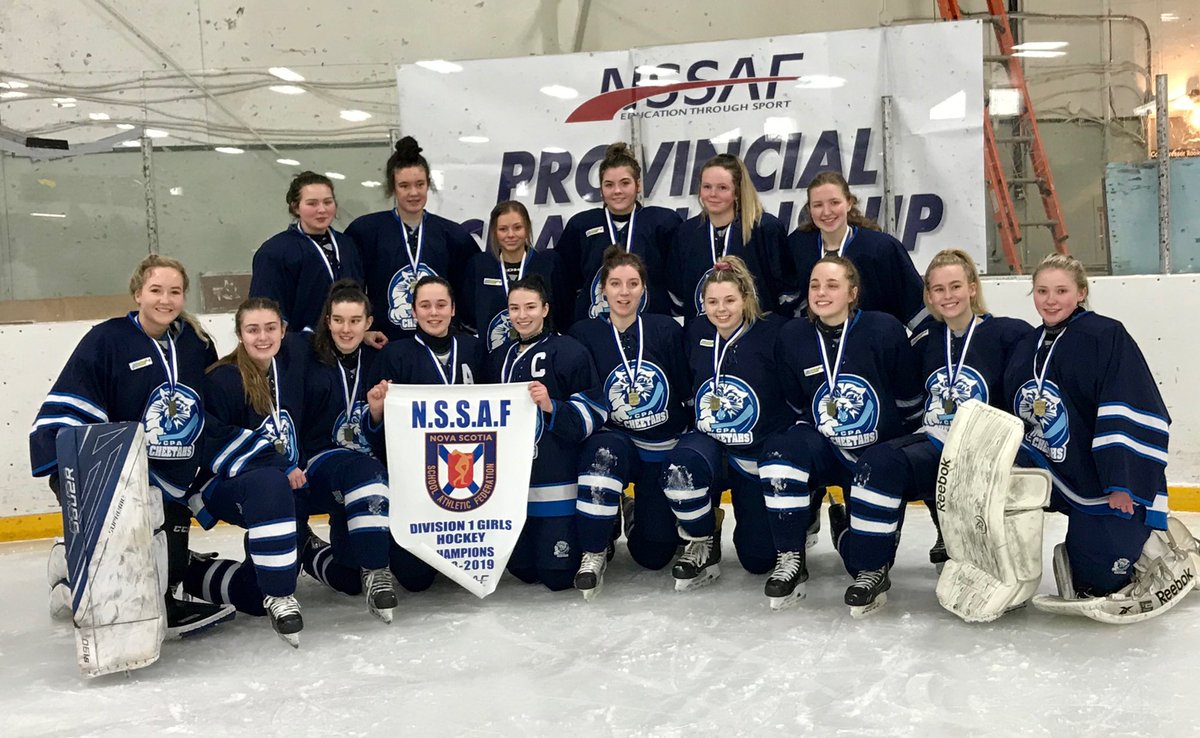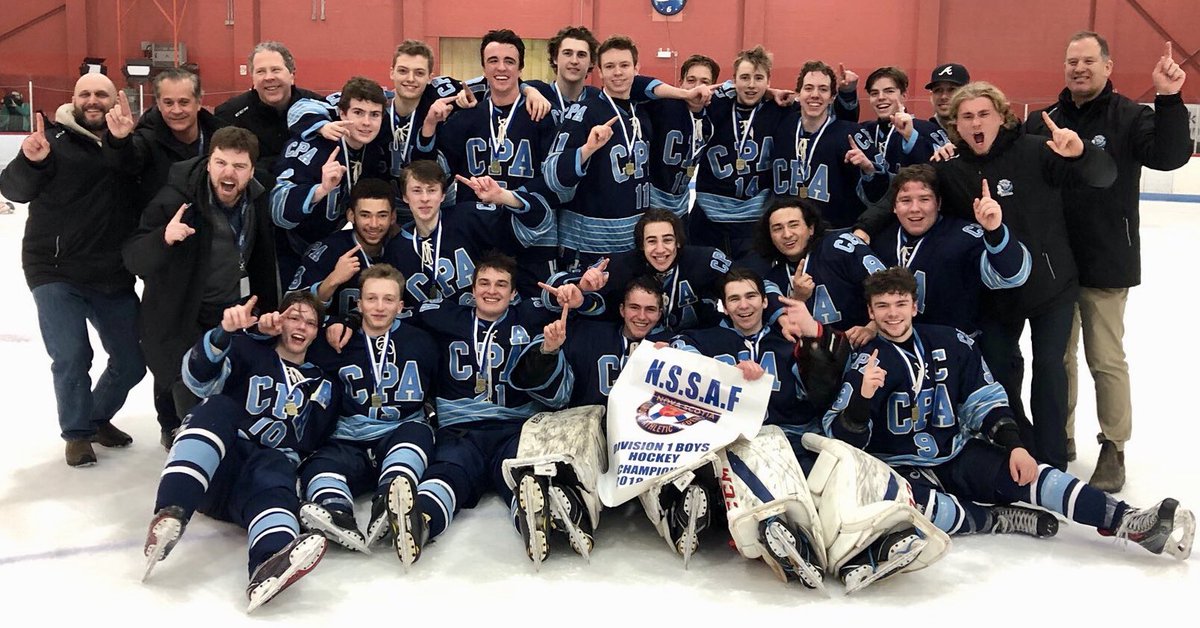 2019 PARTICIPANTS
GIRLS' DIVISION 1
C P Allen High School
Cobequid Education Centre
Avon View High School
Auburn Drive High School
Park View Education Centre
Halifax West High School
North Nova Education Centre
Dalbrae Academy
BOYS' DIVISION 1
Park View Education Centre
Citadel High School
Glace Bay High School
C P Allen High School
Riverview High School
Cobequid Education Centre
Auburn Drive High School
Sir John A Macdonald High School
BOYS' DIVISION 2
Central Kings Rural High School
Richmond Education Centre & Academy
Sommet/Carrefour
West Kings District High School
Cole Harbour District High School
Inverness/Baddeck
École Secondaire Par-en-Bas
Barrington Municipal High School
C.P. Allen teams repeat as Division 1 champs
The Chronicle HeraldPublished: a day agoFacebookTwitterMore8
For the second consecutive year, the C.P. Allen Cheetahs have captured both the NSSAF Division 1 boys' and girls' hockey banners.
And each won in dramatic fashion on Sunday.
Anika Chasse scored on the fourth attempt in a shootout to lead the Cheetahs to a 2-1 victory over the Cobequid Cougars in the girls' final in Thorburn.
Caitlyn O'Rourke scored in regulation time for C.P. Allen while Jenna MacLean answered for CEC.
Kiara Peppar earned the victory in goal for the Cheetahs.
Meanwhile in the boys' final in Sydney, defenceman Chris Consmueller scored 1:17 into overtime as CPA edged the Auburn Drive Eagles 3-2 at the Canada Games Complex on the campus of Cape Breton University.
Dylan Patterson potted a pair of goals for CPA. Tyler Puma had both of the Eagles' markers.
Puma also netted two goals in Auburn Drive's 3-1 win over the Citadel Phoenix in semifinal play Saturday evening. Scott Jardine had two goals in C.P. Allen's 5-1 semifinal victory over the Sir John A. Macdonald Flames.
In the girls' semifinals on Saturday, Claire Tramble tallied twice, including the game winner, in the Cheetahs' 4-3 decision over the Halifax West Warriors. Mykaela Sherry notched a pair of goals and assisted on Holly Masters' game winner as CEC defeated the Park View Panthers 3-1.