ASAA 2018 Provincial Wrestling Championship
@asaa Wrestling Provincials are underway!! Good luck to @esbchs athletes competing. Here is a clip from the opening ceremonies
ASAA 2018 WRESTLING TEAM CHAMPIONS

 

GOLD

SILVER

BRONZE

Female 1A/2A
Parkland Composite
National Sport School, Sexsmith Secondary School
École Beausejour
Male 1A/2A
St Timothy
Sexsmith Secondary School
Rundle College
Female 3A
St Joseph
Lethbridge Collegiate Institute
Queen Elizabeth
Male 3A
Wetaskawin Composite
Lethbridge Collegiate Institute
Beaumont Composite, Bow Valley HS
Female 4A
Sir Winston Churchill
Robert Thirsk
Bev Facey
Male 4A
Robert Thirsk
Forest Lawn
Bishop Grandin
Parkland Composite
Wetaskinwin Composite High School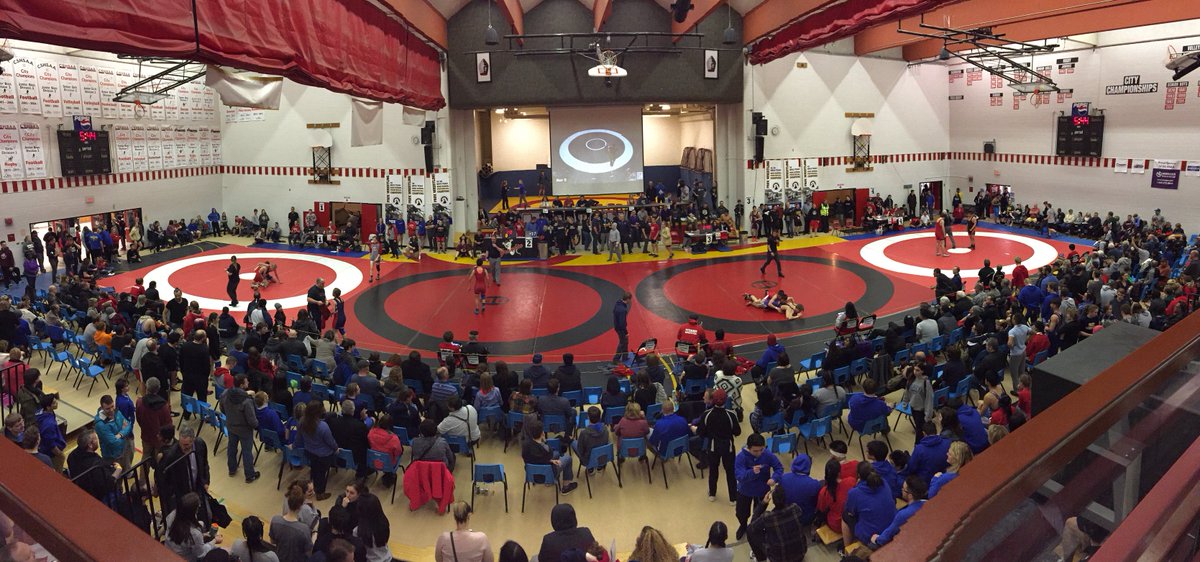 ASAA 2017 WRESTLING INDIVIDUAL CHAMPIONS

Wt

Male
School
Wt
Female

Team

43-47kg
Justin Bell
W P Wagner
44kg
Amy Bell
Holy Trinity
50kg
Riley White
Crescent Heights
47kg
Vivica Addo
St Joseph
53kg
Tyler Weninger
Robert Thirsk
50kg
Grace Lew
National Sport School
56kg
Jesse Grieg
Nelson Mandela
53kg
Sarah Hogan
Robert thirsk
59kg
Sam Patton
Rundle College
57kg
Eilidh Wist
Bishop Carroll
62kg
Logan Sloan
Bishop Grandin
61kg
Kinley Link
Sexsmith SS
65kg
Isaiah Springer
St Timothy
65kg
Katie Mulkay
Bev Facey
68kg
Connor McNiece
St Timothy
70kg
Vianne Rouleau
Archbishop MacDonald
72kg
Magnus McCrackin
Beaumont Composite
75kg
Anika White
Robert Thirsk
76kg
Adam Thomson
Bishop Grandin
80kg
Ishnoor Dhillon
Sir Winston Chruchill
82kg
Connor Pointen
Bow Valley High
90kg
Maddie Maggipinto
Sir Winston Churchill
90kg
Cody Evans
Forest Lawn
90+kg
Stella Henry Rodriguez
Ross Seppard
98kg
Zach Seguin
Sexsmith Secondary School
 
108kg
Tyler Duguid
Harry Ainlay
 
120kg
Lynden Testawich
Charles Spencer
 
120+kg
Olek Kryzhanivskyi
Bishop Grandin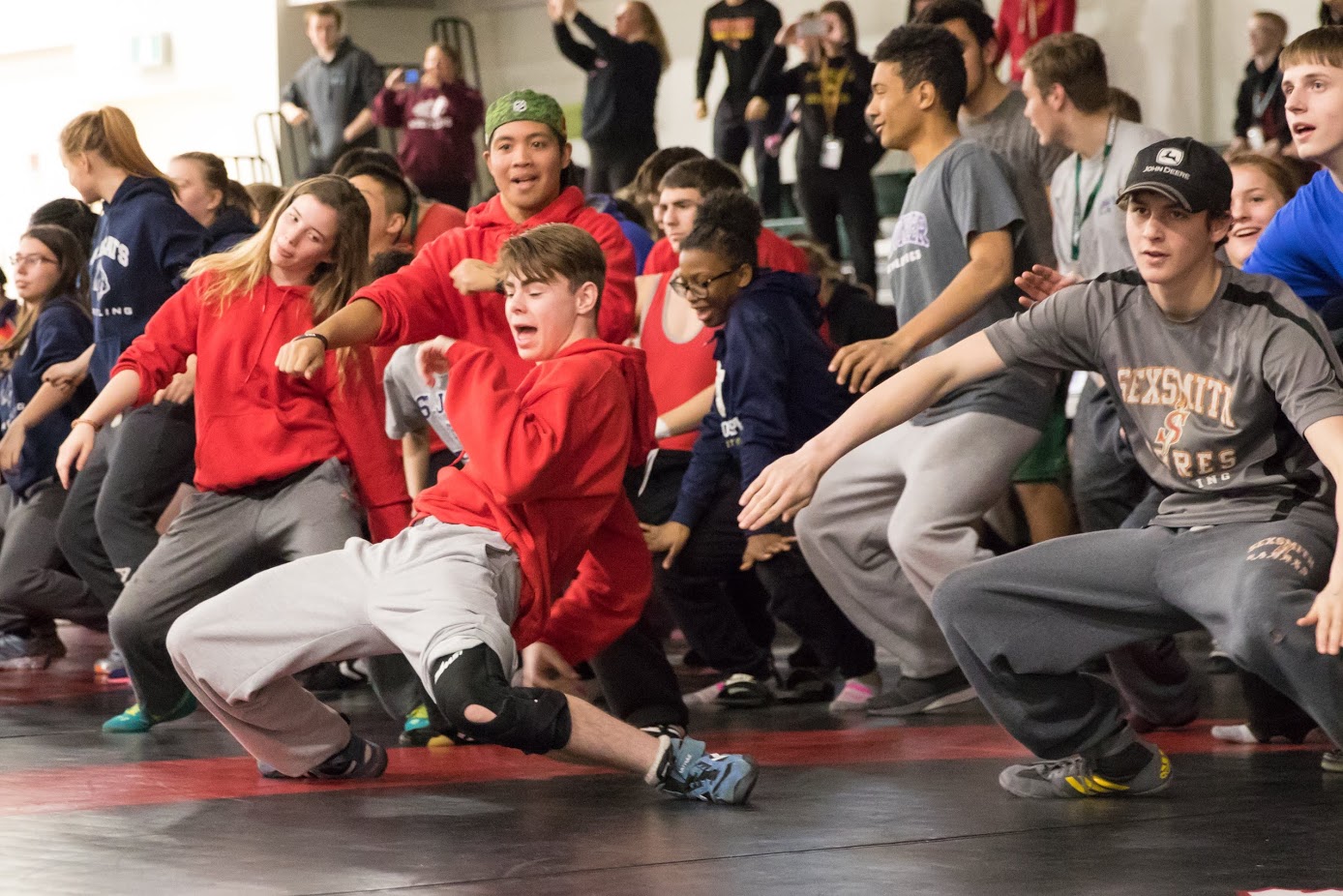 ---
Wrestling provincials at Hat High this weekend
BY SEAN ROONEY ON MARCH 9, 2018.
At the end of the last practice before hosting provincials, Hat High wrestling coach Darren Klein had a simple message for his charges.
"I want us to be gracious hosts… and tenacious hosts," said Klein, while all sorts of signage and equipment continued to move in to the gym around him.
"Let's be heard."
Alberta has heard plenty from the Hawks club since Klein started it in 2010. They had a medallist at the big high school meet their very first year, and have won a rural provincial banner every year since.
Hundreds of athletes, coaches, officials and fans are in town for the two-day Alberta Schools Athletic Association event. It's the biggest one the city has ever seen, but it's also a natural progression and a great opportunity to show off the school's recent renovations.
"Since that time we've been able to sustain that reputation," said Klein, who's got eight Hawks in action this weekend. "We've hosted our own tournament four or five times When you host these events and everyone's aspiring to be the best… it's a privledge to host."
Things get started with weigh-ins Friday, then matches at 4 p.m. The medal rounds in all divisions won't happen until Saturday, which starts up with matches at 9 a.m. and will run until everything's decided.
Calgary and Edmonton schools will make up the bulk of the competitors, but top-five finishers from the rural meet in Sexsmith (near Grande Prairie) Feb. 22 and 23 also qualify.
Two of Hat High's qualifiers are siblings —Alex and Nolan McNaughton. Nolan won the 47 kilogram division last year while Alex won bronze in 2016 and would like nothing better than to finish his high school career with a win.
"I'm definitely more nervous, being Grade 12 it's my last year," said Alex, who's moving to Camrose to pursue his post-secondary studies later this year. "Being able to sleep in your own bed for a tournament is awesome."
"Good sportsmanship is the start of it, but once you get on the mat you're a different person," added Nolan, who's now in Grade 11.
Hat High won the rural provincial 4A boys banner in Sexsmith, almost tripling the point total of the runner-up school. Their girls finished third behind Charles Spencer High School and Red Deer's Notre Dame.
Individually Nolan McNaughton won male 50 kg and Cash Moore won male 59 kg to lead the Hawks. Alex McNaughton was second in male 62 kg, Natasha McGraw was second in female 90 kg, Kayen Ivey was second in male 72 kg, with teammates Quinn Campbell (third) and Morris Smith (fourth) right behind him. Michael Groese was fifth in male 76 kg.