ASAA Unified Bean Bag Toss
Unified Bean Bag Toss Tournaments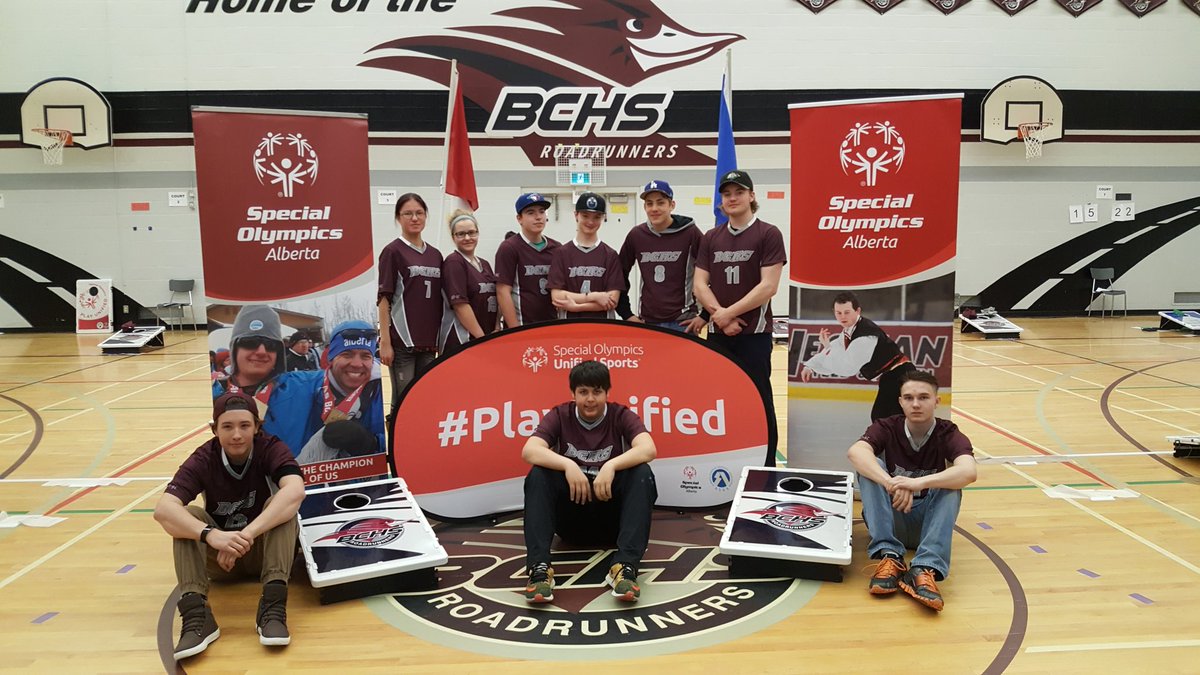 Category
ASAA News and Information
Two tournaments, ten schools, and more than 100 participants. Unified Bean Bag Toss set records for Unified Sports in Alberta!
Bert Church High School in Airdrie was the first school in Alberta to host a Unified Sports event, a Unified Bean Bag Toss tournament on March 16th. Several classes across the high school worked together to make this event a success- bean bag toss boards made by the shop class (painted by the athletes), lunch prepared by the culinary arts students, and Sports Performance students officiating the event. With four schools and more than 60 participants, this was the largest number of participants at any Unified Sports event to date!
Check out pictures from the Bert Church Unified Bean Bag Toss here or watch the Global Calgary news story here.
Bonnyville Centralized High School hosted their own Unified Bean Bag Toss tournament on April 4th. This tournament had lots of detailed planning, from the band performing of O'Canada at the opening ceremonies to the custom boards with school logos, and the plaques generously made for each school to take home. With teams from six different schools, this tournament set a record for the most schools participating in a Unified event in Alberta!
Check out pictures from the Bonnyville Unified Bean Bag Toss tournament here.
Are you interested in hosting a tournament? Contact shanna@asaa.ca for more information.