BC School Sports Announces 2019-2020 Award Winners
BC School Sports Announces 2019-2020 Award Winners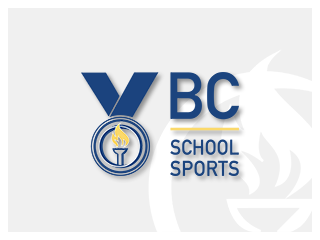 BC School Sports "To foster the development of good character through positive and equitable school-based sport experiences"

 
BC School Sports Announces 2019-2020 Award Winners Burnaby, BC (June 11, 2020) – BC School Sports (BCSS), the governing body for high school sport in British Columbia, is pleased to announce their 2019-2020 award winners.
 
BC School Sports is a non-profit organization, representing over 450 member schools in British Columbia. As a member-based organization, BC School Sports is self-governed with member schools approving policies by which school sport is governed. BC School Sports supports more than 70,000 student-athletes participating in 19 recognized activities.
 
BCSS President Mike Allina says "on behalf of the Board of Directors, we are thrilled to announce our 2019-2020 Award recipients today. They represent the very best of what we do. We are saddened we can't recognize them in our normal way, but we will find the appropriate time in the future to celebrate their accomplishments."
 
Executive Director, Jordan Abney noted "school sports have always been and will continue to be reliant on educators to serve their schools and BC School Sports to provide the opportunities for our student-athletes. We have over 7,000 coaches across the province every year, and countless other volunteers in other capacities and it is so important to recognize those that give in an extraordinary way. This year's award winners are servant leaders of the highest order, and cumulatively have given just shy of 200 years of service to school sport; a lifetime of service given to positively impacting countless youth of this province."
 
The Merit, Honour, Male and Female Coach of the Year, and Outstanding School awards are presented annually to individuals in the BCSS community that continuously embody the BCSS core values of growth, fulfillment, sportsmanship, and equity throughout their contribution to school sport. These awards recognize and celebrate coaches, officials, and sport management volunteers for their long-time commitment and involvement in BC School Sports both on and off the field, keeping school sport alive in the province. Please joins us in congratulating the following 2019-2020 BCSS Award Winners:
 
Female Coach of the Year: Kathy Hoshizaki (Revelstoke Secondary).
 
Male Coach of the Year: Ron Van Driel (Bulkley Valley Christian School, Smithers).
 
Male Coach of the Year: Stephen Burns (South Delta Secondary).
 
Merit Award: Ian Hyde-lay (BCSS Boys Rugby Commission).
 
Merit Award: Don Moslin (BCSS Soccer Commission).
 
Honour Award: Tom Dinsdale (BCSS Eligibility Appeals Committee).
 
Outstanding School: Guadangaay Tlaats'aa Naay Secondary School (Masset, North West Zone).