BCSS 2020 Junior Basketball Championships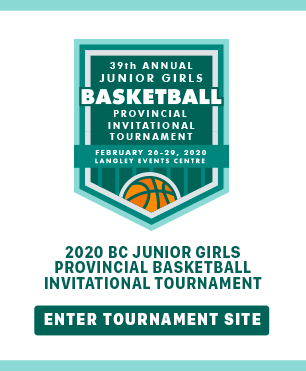 Champions
École Dr. Knox
Finalists
St. Michaels University School
Top 10 Teams
Dr. Knox
St. Michaels University School
Kelowna
Sir Winston Churchill
Brookswood
Walnut Grove
M.E.I.
Heritage Woods
Claremont
Most Valuable Player
Reegan Bond, Dr. Knox
Most Outstanding Defensive Player
Lauren Rust, St. Michaels University School
Championship Player of the Game
Avery King, Dr. Knox
Most Sportsmanlike Team
Nisga'a Nighthawks
First Team All-Stars
Jojo Tupas-Singh, St. Michaels University School
Ryenn Schutz, Dr. Knox
Avery King, Dr. Knox
Makena Anderson, St. Michaels University School
Phoebe Molgat, Kelowna
Second Team All-Stars
Sidney Giesbrecht, M.E.I.
Cassidy Buchanan, Brookswood
Claire Huang, Sir Winston Churchill
Kennedy Day, Kelowna
Adia Pye, Claremont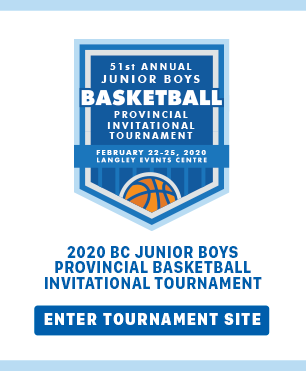 Champions
St. Patrick
Finalists
Sir Winston Churchill
Top 10 Teams
1. St. Patrick
2. Sir Winston Churchill
3. Kelowna
4. Walnut Grove
5. Vancouver College
6. Lambrick Park
7. Burnaby South
8. Abbotsford Senior
9. Holy Cross
10. Elgin Park
Most Valuable Player
Irish Coquia, St. Patrick
Best Defensive Player
Milan John, Sir Winston Churchill
Championship Player of the Game
Irish Coquia, St. Patrick
Most Sportsmanlike Team
Summerland Rockets
First Team All-Stars
Ethan Baron, Sir Winston Churchill; Filip Subotic, Sir Winston Churchill; Jornel Ursua, St. Patrick; Kevin Kao, Walnut Grove; Oaklen Kowal, Kelowna
Second Team All-Stars
Jack Ferguson, Vancouver College; Milan John, Sir Winston Churchill; Wyatt Stokes, Lambrick Park; Micah Borne, Kelowna; Maxim Storozhuk, Kelowna
Honourable Mentions
Kiyan Izadkhah, Vancouver College; Brady Lau, Burnaby South; Tate Christiansen, Handsworth; Ose Ehizode, Holy Cross; Callum Neily, Walnut Grove
—————————————————————————————————————-
DR. KNOX CROWNED 2020 JUNIOR GIRLS CHAMPION
Practice makes perfect and while they were not perfect, it certainly did pay off for the Dr. Knox Falcons.
Trailing the St. Michaels University School (SMUS) Blue Jags by one point with just over six minutes remaining, the Falcons scored their final nine points (all from the free throw line) to capture the school's first-ever championship at the Junior Girls Basketball Provincial Invitational Tournament on Saturday at Langley Events Centre. The final score was 52-48.
The Falcons, who were the top seed at the 32-team tournament, went to the line 12 times over the final six minutes as they edged the third seed Blue Jags. The second-place finish was a best-ever result for the Victoria school. They had previously placed eighth back in 1996.
Dr. Knox made no field goals in the fourth quarter, scoring all 10 of their points from the charity line and finishing the game 17-for-25 from the charity stripe.
"it's so funny, developing over all these years with these kids, I said our goals this year was to become tougher passers and better free throw shooters, so we took 30 free throws every single practice for the entire year. And tonight, it paid off," said Falcons coach Lisa Nickle, adding that the team also did mental training.
"We have mentally trained for free throws because they are so young, I wanted to give them that gift."
The championship final – played in front of more than 700 fans – saw the Blue Jags come out firing to build a 7-0 lead. But by quarter's end, the score was knotted at 13 and the Falcons took a 25-21 lead into the half. SMUS would find itself down 32-25 in the third quarter before they closed the period on a 14-7 run to close the game to three points with a quarter to go.
"They are so resilient. When they got little runs, taking my timeouts properly, letting them get gas in their tank, letting them know that I love them and we are going to be just fine," Nickle said of her team which was in its third consecutive tight game in the fourth quarter.
Reegan Bond, who was named Most Valuable Player, scored 14 points for the Falcons while Ryenn Schutz had a team-high 16 points, including hitting on six of eight of her fourth-quarter free throw attempts. Avery King was the player of the game and finished with 10 points.
"We were all nervous but a bunch of us have been together since second grade so we all trust each other and we all know that no matter what that together we were going to get through and make it to the end," said Bond.
"I could never imagine us being able to do this at the beginning of the season but now it is just surreal, just incredible, like a dream."
Bond is also Nickle's daughter and the coach was emotional afterwards.
"I can say that is something that her and I will have for the rest of our lives. They are all my daughters. I love each of them," she said.
Dr. Knox is a middle school which goes to Grade 9 meaning the entire Falcons roster will be off to Kelowna Secondary for their Grade 10 year. The Owls junior team finished third at provincials with a 62-40 win over the Sir Winston Churchill Bulldogs in the bronze-medal game.
And Nickle credited the Owls for making her team better as they battled six times during the season.
"They are one of the reasons why we are stronger and tougher because they pushed us to the limit."
Makena Anderson led the Blue Jags with 16 points with Jojo Tupas-Sing scoring a dozen and Brianne McLeish adding 10. Of the team's 10 players, only three were in Grade 10.
All-stars and awards
Jojo Tupas-Singh (SMUS), Ryenn Schutz (Dr. Knox), Avery King (Dr. Knox), Makenna Anderson (SMUS) and Phoebe Molgat (Kelowna) were named First Team All-Stars.
Sidney Giesbrecht (MEI), Cassidy Buchanan (Brookswood), Claire Huang (Churchill), Kennedy Day (Kelowna) and Adia Pye (Claremont) were Second Team All-Stars.
The Blue Jags' Lauren Rust was the Most Outstanding Defensive Player.
And the Nisga's Nighthawks were selected the Most Sportsmanlike Team.

—————————————————————————————————————–
The play is called 'Game Winner' and according to coach John Boateng, the first option on the play – Irish Coquia – had yet to make the shot off the set play anytime they practiced it during the season. So when Boateng called the play with the St. Patrick Celtics trailing by two points to the Sir Winston Churchill Bulldogs in the championship final and only 21 seconds remaining, the Grade 9 forward looked questioningly at his coach.
"We have run it several times in practice and he has never ever hit it in practice, ever, all season long, he has never hit it. When I drew it up, he looked at it me and I was like 'you are going to hit it this time. You have to believe'," the coach said.
The play calls for Coquia to come off a screen on an inbounds play but the team fakes the pass to him and instead sends it across the court, so it appears to be a broken play. But after another quick flash screen, Coquia finally gets the ball in his hands.
"But it is a tough shot because your running and your body momentum is taking you away from the hoop," Boateng explained. "But today he had the clutch in him to make it."
Coquia caught the ball, turned and fired from beyond the three-point line, hitting nothing but net.
That proved to be the dagger as St. Patrick defeated the Bulldogs 82-79 in an absolute thriller in the finals of the Junior Boys Basketball Provincial Invitational Tournament. The championship final – played in front of a standing-room only crowd of 1,100 fans on South Court at Langley Events Centre – was held on Tuesday night, wrapping up the four-day, 32-team competition.
The 161 combined points was a new record for points in a championship final in the 51-year history of the tournament, bettering the mark of 158 points set in 1992's final when R.C. Palmer edged Carihi 80-78, although that game did require overtime.
"My coaches told me to believe, my teammates believed in me and I took that shot with confidence. It felt good, as soon as I released it, I knew it was in," Coquia said.
Not surprisingly, the Grade 9 forward said it was the best shot he had ever hit and something he has dreamed about ever since he began playing the sport.
"I woke up 12 hours ago and I knew I had to be clutch. I knew this game was going to be hard and I had to hit that shot," he said.
Tuesday's championship final did not begin the way the Celtics would have liked as the Bulldogs raced out to an 11-2 lead and were up 24-16 after one quarter and led by 14 when they scored the opening basket of the second half. But the Celtics (who had just one loss all year back in November) showed their championship resolve, cutting the deficit to three points after one quarter at 60-57.
That set up an absolute classic of a fourth quarter which featured six ties and six lead changes over the final eight minutes. The Bulldogs appeared to have gained the upper hand when Filip Subotic stole the ball at centre and drove in for the go-ahead lay-up, making the score 79-77 for Churchill with just 21 seconds remaining.
But on the ensuing possession, Boateng called for the team to run 'Game Winner'.
Given a second chance, St. Patrick got the ball in the hands of Coquia, who drilled the go-ahead three-pointer from the wing, sending the loud and boisterous Celtics cheering section into jubilation as the ball swished the mesh with 17.4 seconds remaining.
Churchill had a chance for the go-ahead basket but after the shot would not drop, St. Patrick's Joey Panghulan secured the defensive rebound and after the Bulldogs were forced to foul, calmly sank both free throws for an 82-79 lead and 2.6 seconds to play. Churchill did have one-last chance with a desperation shot from centre court at the buzzer hitting the back rim for an 82-79 final score. Tuesday's final is still a dozen points short of the tournament record for any game as Dover Bay and Laurie combined for 173 points in 1995 and Lord Byng and Wellington matched that record three years later, although the game required four overtime periods.
While some teams may wilt when trailing at the half, the Celtics were in a very familiar position.
"I told them we have been here many times before. We have been down big and have clawed back and those games. We are a second-half team. All we need to do is put together our defensive stops. I didn't think they could stop us offensively once we started getting our stops defensively. And the boys believed it and they went out there and played really, really tough defence," Boateng said.
And no one came up bigger than Coquia, who was named the Tournament's Most Valuable Player and the Championship Player of the Game.
Coquia had just four first-half points (none in the second quarter) but erupted in the third and fourth quarters to finish with a game-high 31 points. Rey Bahena added 22.
The Bulldogs were led by the trio of Suhotic (29 points), Milan John (23 points) and Ethan Baron (21 points) and the loss was the second straight in a championship final as the core of this squad fell in the BC Grade 9 Boys Basketball Provincial Championships gold-medal game last season.
Churchill head coach Rob Bayne was left searching for answers after his team came up agonizingly close.
"I don't know if we got complacent but our offence went stale and we tried to do one-on-one and it snowballed from there. They hit some really big shots. That was the dagger right there but really 13 (Coquia) buried us. We will tip our hat to them," he said. "It hurts being this close and not getting it, but I am so proud of them. They worked so hard to get here and they are such a good group of guys."
The Celtics also felt the sting of losing in a championship final as they fell in overtime last season at the Grade 8 Provincial Championships. Ten of the 13 players on the junior squad are in Grade 9.
He reminded the team of the pain of last year's defeat when they were in the locker room, 16 minutes away from suffering the same fate.
"I reminded them of the pain of losing and you don't want to feel that again. I think that really stuck with them and fired them up for the second half," he said. "That taught them that you can't take any moment for granted, you never know when you are going to be back here. They had a chance to win a banner then and they were not going to let it slip this year."
In the bronze-medal game, the Kelowna Owls defeated the Walnut Grove Gators 85-52.