BCSS Curling Championship

Winners of Curling Provincial Championships 2019:
Boys: Westsyde Secondary School
Girls: Kelowna Secondary School
Boys
Westsyde Secondary
Delta Secondary
Grand Forks Secondary
Riverside Secondary
Burnaby North Secondary
Smithers Secondary
Kwalikum Secondary
Quesnel Junior School
Girls
Kelowna Secondary
Ballenas Secondary
Earl Marriott Secondary
Mt. Elizabeth Secondary
Prince Charles Secondary
Sir Winston Churchill Secondary
Fraser Lake Secondary
Chilliwack Secondary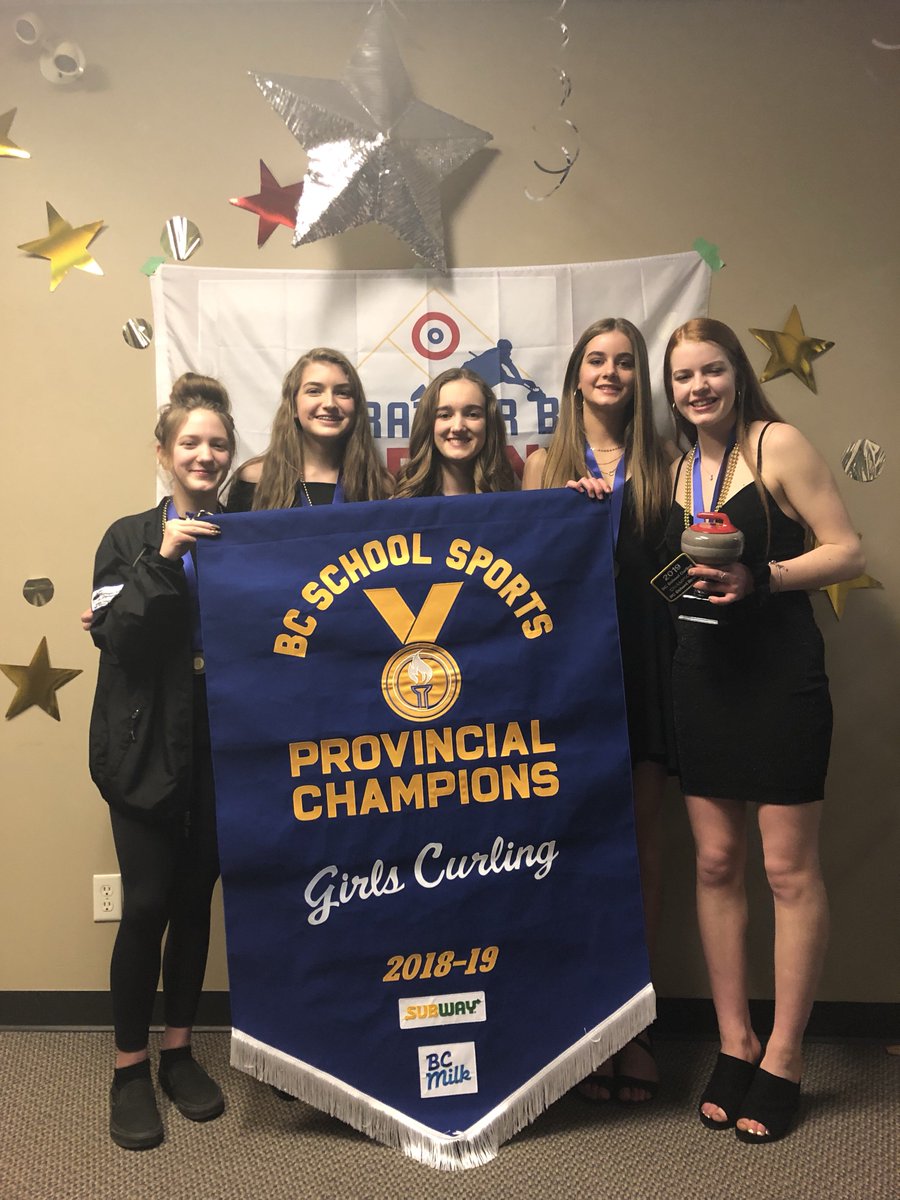 Westsyde wins B.C. High School Curling Championship
Mar 2, 2019 11:38 AM by: Eric Thompson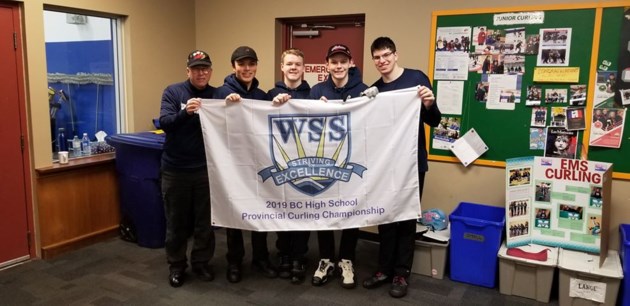 Westsyde curled their way to the B.C. High School Curling Championship this weekend. From left to right: coach Ray Olsen, Bryan Yamada, Daniel Griffiths, Zander Landygo and Nolan Bottineau. (via Kendra Hallstrom)
Westsyde Secondary School captured the B.C. High School Curling Championship this morning, defeating Grand Forks Secondary 10-3 to sweep through the round robin tournament in Maple Ridge.
The team, consisting of skip Bryan Yamada, third Daniel Griffiths, second Nolan Bottineau, and lead Zander Landygo, went a perfect 7-0 in the tournament.
"It's great," says Landygo. "This was our goal this year to go to the high school provincials and overcome what we've been struggling with all year and getting to where we knew we could get."
The Yamada rink failed to reach the high school championship last year, finishing second in qualifying. But with another year under their belt and plenty of reps, they were able to blaze through the competition.
Westsyde had a few close calls last night, needing three points in the eighth end to beat Kwalikum Senior Secondary and going to extra ends against Delta Secondary. But they also had some dominant performances, winning games by scores of 16-1, 10-1 and 9-1.
"It helps that we practice and play games together as a team, five to six days a week, whereas most of these guys see each other maybe twice a week," says Landygo. "We've been practicing our draw weight and our line a lot in the past month too."
Coached by Ray Olsen, Yamada's rink also qualified for the U18 provincial curling championships a few weeks ago. They will head to Juan de Fuca from March 12 to 17 to take on the best youth curlers from across B.C.
"I think we are peaking right where we should be," says Landygo. "I think we're going to do very well, I'd like to see how it goes but we're still learning what kind of competition we have there, so we'll see."
Landygo also made a point of thanking the Westsyde team's teacher sponsor, Kendra Hallstrom, for all her help.