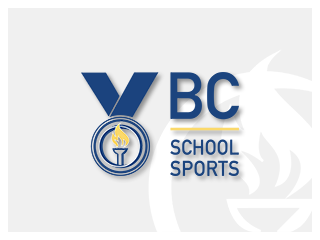 POSITION SUMMARY: ELIGIBILITY OFFICER
Location: Works remotely, with occasional visits to the BCSS Office in Burnaby as required.
Wage: Contract Position, varying by month, up to $10,000 a year.
Employment type: 10 month contract
Position start: September 1, 2017
Position end: June 30, 2018, with potential for renewal in September 2018
BC School Sports (BCSS) is the governing body for interscholastic sports in the Province of British Columbia. BCSS is a member based organization with over 450 member schools across the province and reflects our membership's drive for service, excellence and a commitment to student-centered, school driven education athletics.
This role of the Eligibility Officer is critical, as they act as the conduit and adjudicator between the policies of the organization and who is able to access the field of play. Their role is to review and rule on the Eligibility Applications from member schools on behalf of student-athletes after measuring  the merits of the application against the policies as approved by the membership.
This role requires someone of unquestionable integrity, with strong communication skills to support their investigations and communications with Principals, Athletic Directors, Counselors, Coaches, Parents and other relevant parties. An Eligibility Officer who understands the school sport system and its many challenges would be ideal.
This part-time contractor role, allows the Eligibility Officer to work remotely, and will require a commitment of fluctuating demands. The highest demand period is from September 15 thru the end of October, which may see demands of 25-30 hours a week, while non-peak times may see demands as low as 5 hours a week, and will fluctuate relative to the BCSS Registration Deadlines. This may be the perfect role for a recently retired teacher or administrator looking to stay involved, give back to school sport, and ease into a retirement lifestyle.  The contract is a 10-month contract (September – June) with the option to be renewed for successive years.
 To view the full job description, click here 
 To apply, please email a resume and cover letter in .docx or .pdf format to Jordan Abney, Executive Director, at: jabney@bcschoolsports.ca no later than Monday, August 21 at 12:00pm.
NOTE:
Applicant must be a Canadian Citizen, permanent resident, or person for whom refugee protection has been conferred under the Immigration and Refugee Protection Act
Applicant is legally entitled to work according to the relevant provincial legislations and regulations