Return to Play Updates
Planning For Return to Play in Fall 2020
July 13, 2020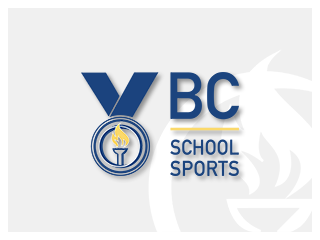 The BCSS Board of Directors have decided to leave the emergency policy of the full stoppage of all in-person school sport-related activities in place until further notice. The attached memo outlines the timeline and planning for the return to play in Fall 2020.

BCSS Return to Play Update – July 2020.pdf
MHSAA RETURN TO SCHOOL SPORT STATEMENT – UPDATED AUGUST 4, 2020
As the Province of Manitoba eases restrictions and reopens the economy in a phased approach, the benefits of reopening need to be balanced with the risks of increased COVID-19 transmission. School sport activities have numerous physical, mental, and emotional health benefits. As organized activities continue to be allowed to operate again, we need a thoughtful plan to reduce the risk of COVID-19 transmission.
The MHSAA's updated Return to School Sport plan aims to provide a safe return of school sport in Manitoba and is focused on the following:
The Province of Manitoba has mandated each sport to establish a Return to Play Protocol to reduce the risk of COVID-19 transmission. The MHSAA will be adhering to all of these plans. Detailed sport specific protocols can be found on the respective Provincial Sport Organization's website.
School's may offer fitness and/or training programming to their students provided they follow all current Provincial Public Health Guidelines, sport specific Return to Play Protocols, and receive approval from their Division or School's administration. For up-to-date information on COVID-19 in Manitoba, visit www.manitoba.ca/COVID19.
No competition, including exhibition games, is permitted for any school sport at this time.
The MHSAA will be announcing our Return to School Sport plan for the 2020-2021 school year by August 15, 2020.
The MHSAA remains committed to protecting the health and safety of our student-athletes, staff, coaches, member-schools, and the health of all of our fellow Manitobans.
POSSIBILITÉ DE MODIFICATION DU CALENDRIER AUTOMNAL POUR L'ENSEMBLE DES DISCIPLINES SPORTIVES UNIVERSITAIRES DU RSEQ
Montréal, le 2 juillet 2020 – Le RSEQ (Réseau du sport étudiant du Québec) et les universités membres du RSEQ désirent maintenir un calendrier automnal pour la majorité des disciplines sportives universitaires du RSEQ. Pour ce faire, d'ici le 31 août, des adaptations possibles et spécifiques pourront être apportées aux calendriers tout en respectant les besoins de chaque discipline sportive.
La potentialité de modification au calendrier automnal, pour la majorité des disciplines sportives universitaires du RSEQ, sera conforme aux directives de la santé publique du Québec ainsi qu'aux avis du ministère de l'Éducation et du ministère de l'Enseignement supérieur.
Dans le but d'assurer la santé de tous les étudiants-athlètes, entraineurs, bénévoles, parents et autres intervenants du RSEQ, la direction générale du RSEQ assure une communication périodique avec la Direction du sport, du loisir et de l'activité physique du Ministère, notamment en lien avec les annonces effectuées par la ministre déléguée à l'éducation, Mme Isabelle Charest, indiquant la relance des activités sportives.
À propos du RSEQ
Le RSEQ (Réseau du sport étudiant du Québec) contribue à la persévérance et à la réussite éducative par la promotion de la santé, le développement de la personne par la pratique du sport et de l'activité physique en milieu étudiant.
August Update – click here