CIAAA Updates
Check out our year-end Newsletter! A busy issue featuring: the Launch of our Resource Bank thanks to @SportfactorInc, reminder for our planning survey, National Conference Save the Date, celebrating the addition of BC Schools and CIAAA Award winners! https://mailchi.mp/78892a00878c/ciaaa-june2019 …

Athletic Directors, share your input! The CIAAA is creating a 2019-2024 Strategic Plan and we want your feedback. Please complete this survey before June 18. https://www.surveymonkey.com/r/CIAAA_StratPlan …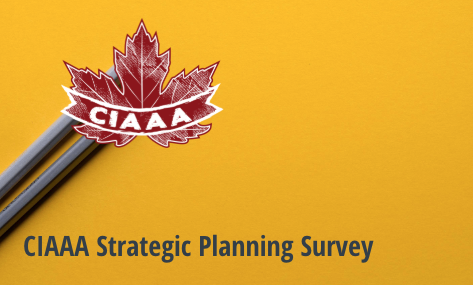 SAVE THE DATE – 2020 NATIONAL ATHLETIC DIRECTORS CONFERENCE
With the addition of BC School Sports as a provincial partner of the CIAAA, our 5th Annual National Conference is headed to the West Coast!
​Opening up a new set of possibilities for exciting speakers as well as a fantastic setting at the Coast Coal Harbour Hotel in Vancouver, BC, we are excited to announce our National Conference dates of April 16-18, 2020.
​Registration for the 2020 National Conference will open in October, 2019. Click on the image to the left to expand the image.