NSSAF Senior Basketball Championships
2019 Participants
Division 1 Boys
Division 1 Girls
Teams
Teams
Citadel High School
Auburn Drive High
Cobequid Education Centre
Charles P Allen
Dartmouth High School
Dartmouth High School
Sydney Academy
Dr J H Gillis High School
Halifax Grammar School
Horton High School
Riverview High School
Riverview High School
Auburn Drive High School
Citadel High School
Horton High School


North Nova Education Centre


Division 2 Boys
Division 2 Girls
Teams
Teams
Millwood High School
Central Kings
Forest Heights
Amherst Regional High School
Dr J H Gillis Regional High School
Hants East Rural High School
Central Kings Rural High School
Northeast Kings Education Centre
Breton Education Centre
Millwood High School
Bridgetown Regional High School
West Kings District High School
Middleton Regional High School
Breton Education Centre
Amherst Regional School


New Germany Rural High School


Division 3 Boys
Divison 3 Girls
Teams
Teams
Pugwash District High School
Lockeport Regioanl High School
Drumlin Heights Consolidated School
Halifac Grammar
Shelburne Regional High School
Sacred Heart School of Halifax
Guysborough Academy
Pugwash District High School
Cabot Secodnary School
Cape Breton Highlands Education Centre/Acadmey
Tatmagouche Regional Academy
Oxford Regional High School
Hants North Rural High School
Cabot Secondary School
Annapolis West Education Centre
Shelburne Regional High School
2019 NSSAF BASKETBALL CHAMPIONSHIPS
| | | | |
| --- | --- | --- | --- |
| Division 3 Girls | Cabot Secondary School | Cape Breton Highland | Oxford Regional High School |
| Division 3 Boys |   Hants North Rural High School |   Shelburne Regional High School | Pugwash District High School |
| Division 2 Girls | Hants East Rural High School | Breton Education Centre | Amherst Regional High School |
| Division 2 Boys |   Dr J H Gillis Regional High School |   Breton Education Centre | Amherst Regional School   |
| Division 1 Girls | Dartmouth High School | Horton High School | Citadel High School |
| Division 1 Boys | Dartmouth High School | Halifax Grammar School | Horton High School |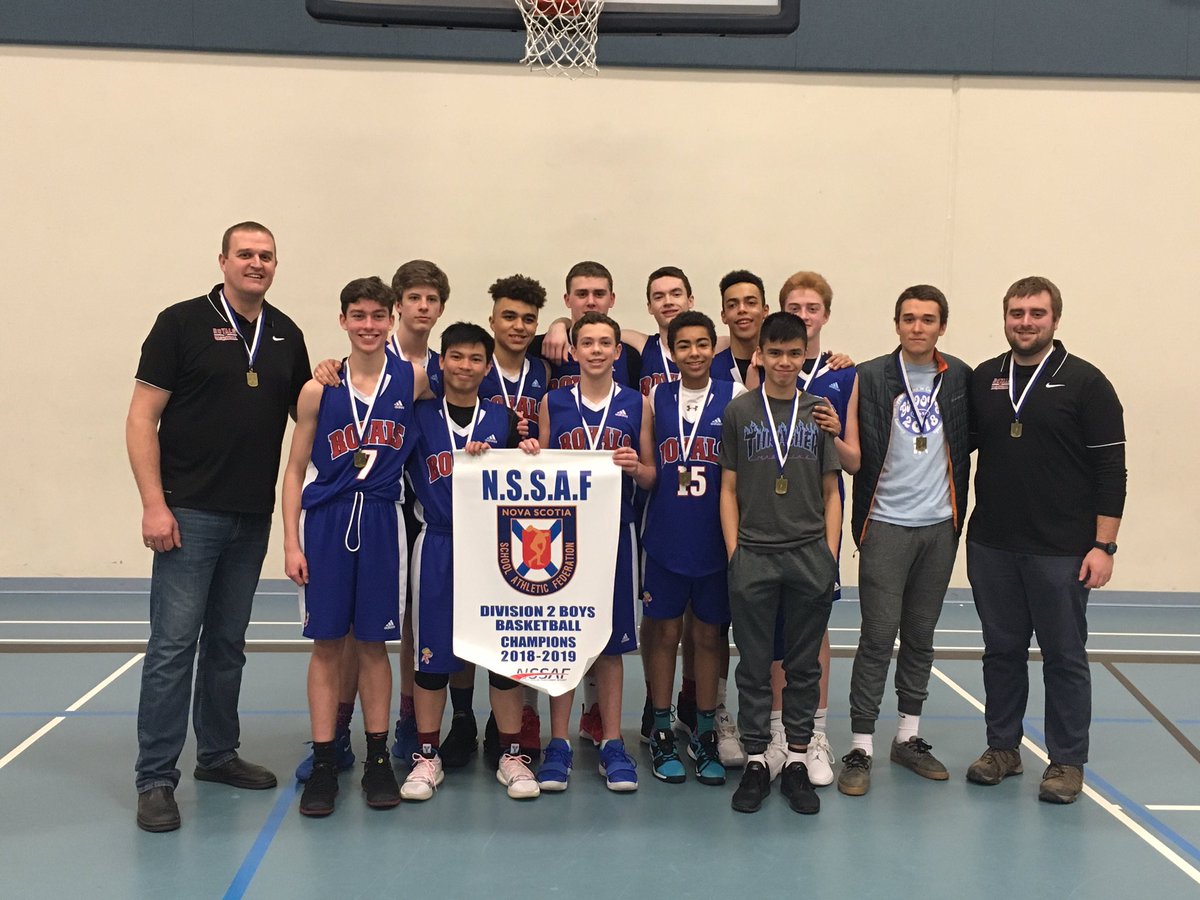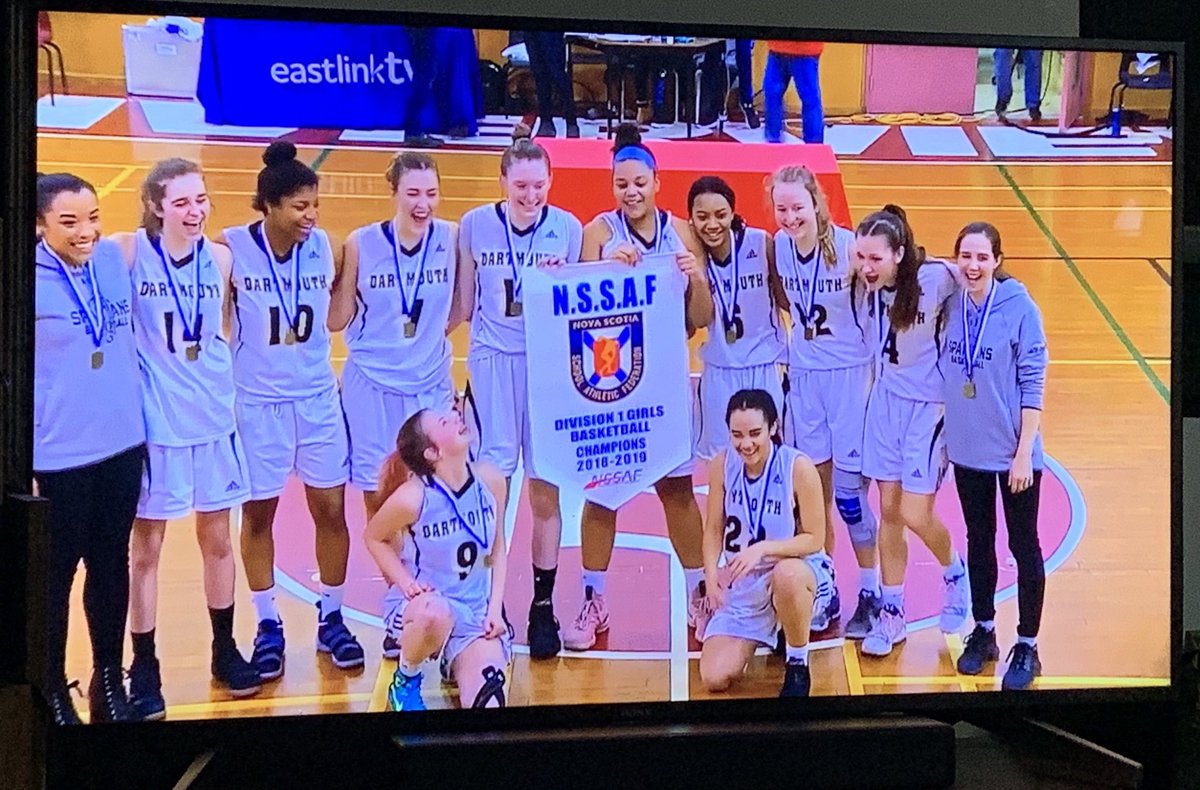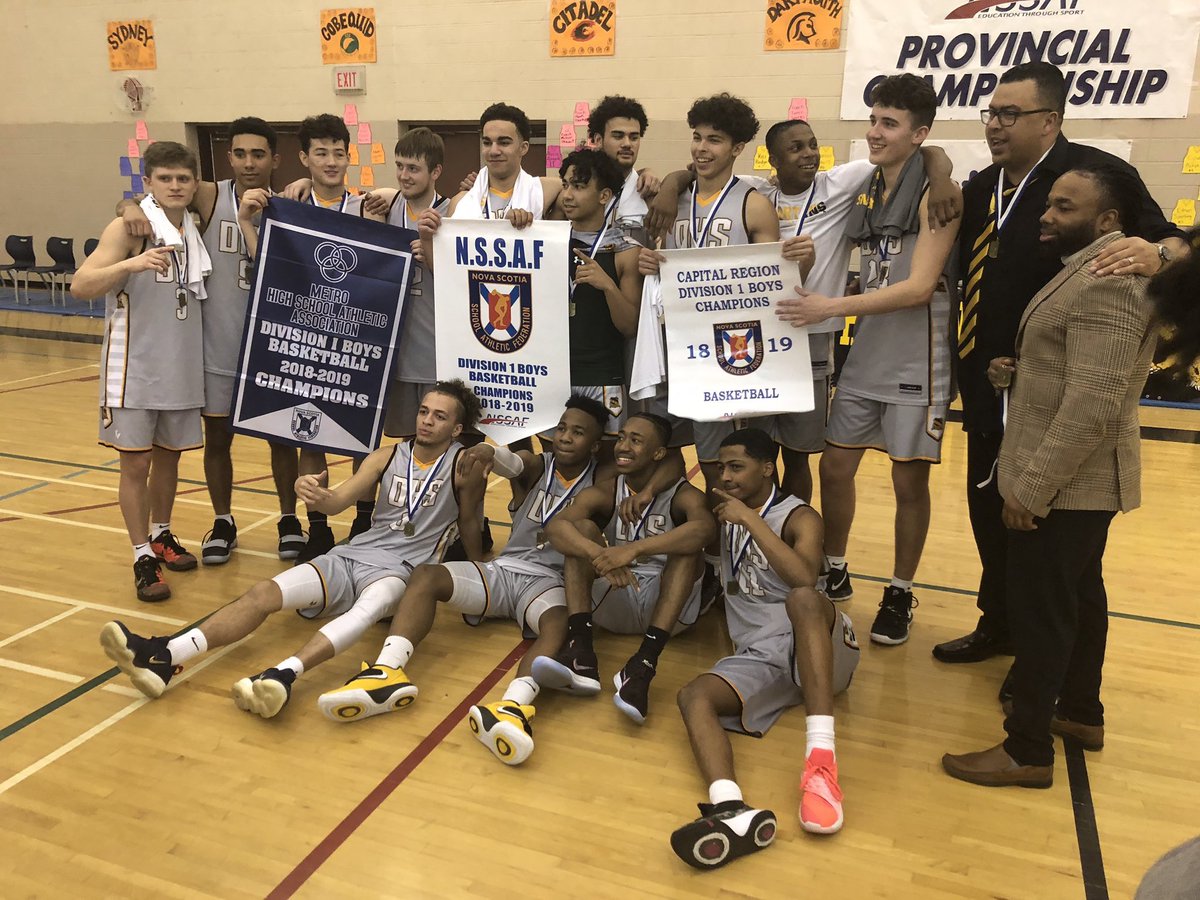 Spartans sweep provincial basketball titles
The Chronicle HeraldPublished: 16 hours agoUpdated: 16 hours agoFacebookTwitterMore15
The Dartmouth Spartans are the cream of the crop in Nova Scotia high school basketball this year.
The boys' and girls' teams swept the NSSAF provincial championships on Saturday for an impressive double.
The Dartmouth boys got 33 points from Jashajaun Downey in an 89-73 victory over the Halifax Grammar School Gryphons in the championship game in Greenwich.
Romie Smith and Benn Harrington added 15 each for the Spartans and Ryan Munro and Evan Brydie connected for 19 apiece for the Gryphons.
The host Horton Griffins beat the Auburn Drive Eagles 116-106 in the bronze medal game. Isaac Clarke netted 40 in the win.
At the girls' provincials at Riverview High School, the Spartans edged Horton 72-70 to take the title.
Samantha Russell was Dartmouth's top scorer with 17 points and Sarah Cumby matched her total for the Griffins.
Jayleigh Bryan notched 20 points to pace the Citadel Phoenix to a 97-71 decision over the Auburn Drive Eagles in the bronze medal game. Auburn Drive's Lorin Tolliver led all scorers with 32.