NWT Wade Hamer Hockey Challenge
Wade Hamer Challenge Cup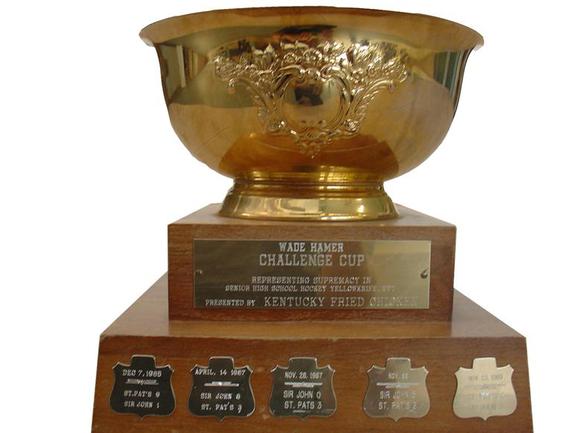 Girls Results: StPat's 6 over Sir John 0                              Boys Results: St Pat's 2 over St John 1
Congratulations to all the players, coaches, and fans that continue to make this one of the most exciting sports day of the year in Yellowknife!
The Wade Hamer Challenge Cup began in 1985 as the Colonel's Challenge Cup which was meant to be a friendly hockey game between St. Pat's and Sir John.

The game was played twice that school year and has continued to be one of the biggest and most exciting sporting events in Yellowknife.

For the first 11 games of the challenge, male students, female students and school staff all played in the same game.  In 1995, the game was split into one game for male students and one game for female students.

Throughout the years it has continued to strengthen the bonds of friendship between the two schools while showcasing the great hockey talent at our schools.