Ontario -Rowan's Law Now in Effect

Rowan's Law: Concussion safety
Learn how to prevent, identify and manage concussions.
---
Emergency situations
Call 911 if the person is unconscious, has lost consciousness or had a seizure.
If they are conscious:
visit an emergency room or primary care provider, such as your family doctor or nurse practitioner
contact Telehealth Ontario at 1-866-797-0000 to get health advice or information
Look out for signs of a concussion in others. Symptoms may appear immediately or be felt days after an injury, especially in children and the elderly. If symptoms appear or persist, visit a physician or nurse practitioner.
This page is not intended to provide medical advice. For emergencies, please call 911 or go to your nearest hospital or emergency department. For advice on health care for concussion symptoms, please consult with a physician or nurse practitioner.
---
About concussions
A concussion is a brain injury. It can't be seen on X-rays, CT scans or MRIs. It may affect the way a person thinks, feels and acts.
Any blow to the head, face or neck may cause a concussion. A concussion may also be caused by a blow to the body if the force of the blow causes the brain to move around inside the skull. A concussion can happen to anyone – anywhere – including:
at home, school or your workplace
following a car, bike or pedestrian accident
from participating in games, sports or other physical activity
A concussion is a serious injury. While the effects are typically short-term, a concussion can lead to long-lasting symptoms and even long-term effects.
There are many signs and symptoms of a concussion to look out for, including:
headache
dizziness
ringing in the ears
memory loss
nausea
light sensitivity
drowsiness
depression
If you notice signs of a concussion in others, or experience any of these symptoms yourself, consult with a physician or nurse practitioner.
---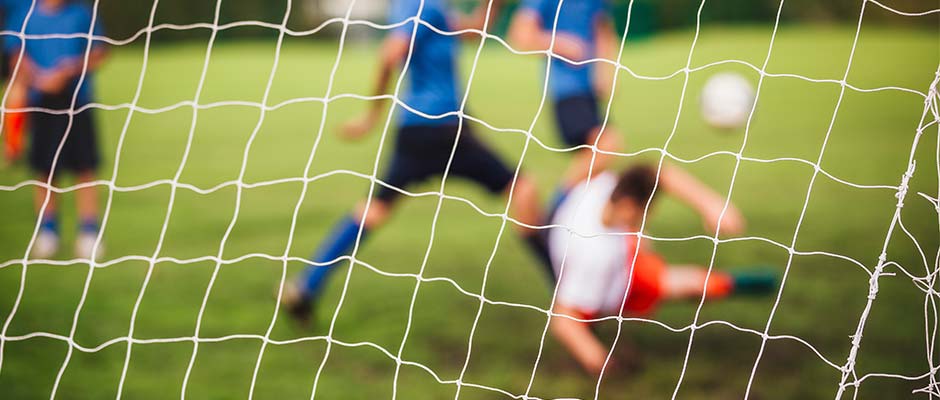 Know the risks
You can get a concussion even if you don't black out or lose consciousness.
Slips and falls can also increase concussion risk, especially in:
young children
senior citizens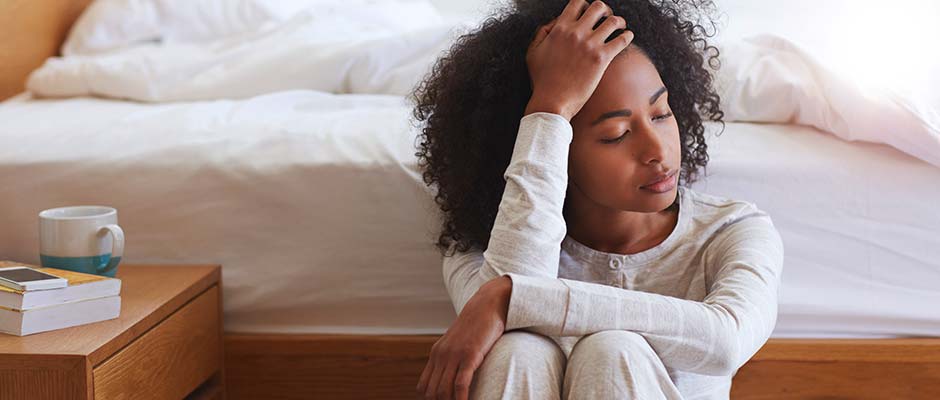 Take time to heal
It is important to take time and heal if you have a concussion.
In some cases, concussions or repeat concussions can result in:
swelling of the brain
permanent brain damage
death
---
Rowan's Law: Concussion Awareness Resources
Review the Concussion Awareness Resources (if you are an athlete, parent, coach, team trainer or official).
Requirements for Sport Organizations
Ontario is a national leader in concussion management and prevention. Rowan's Law (Concussion Safety), 2018 makes it mandatory for sports organizations to:
ensure that athletes under 26 years of age,* parents of athletes under 18, coaches, team trainers and officials confirm every year that they have reviewed Ontario's Concussion Awareness Resources
establish a Concussion Code of Conduct that sets out rules of behaviour to support concussion prevention
establish a Removal-from-Sport and Return-to-Sport protocol
* Special Rule: A sport organization that is a university, college of applied arts and technology or other post-secondary institution must not register any athlete regardless of age unless the same requirements are met.
The new rules requiring the review of Concussion Awareness Resources and Concussion Codes of Conduct came into effect on July 1, 2019.
The rules for removal-from-sport and return-to-sport protocols are expected to be in place by July 1, 2020.
Read more about the concussion requirements for sport organizations
Requirements for School Boards
The Ministry of Education has a concussion policy (PPM 158) for school boards, school authorities and provincial and demonstration schools. This policy is currently being updated by the Ministry of Education to be consistent with Rowan's Law. Until PPM 158 is reissued, schools and school boards are advised to continue to follow their existing concussion policy.
Read more about the concussion requirements for schools
---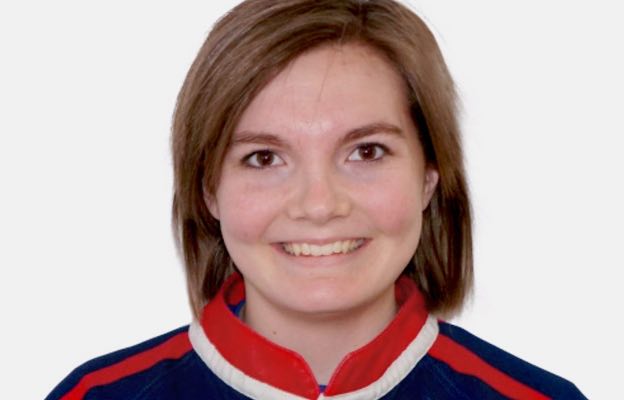 Rowan's Law Day
In honour of the memory of Rowan Stringer, "Rowan's Law Day" is commemorated in Ontario on the last Wednesday in September to raise awareness about concussions in sports.
Learn more about Rowan's Law Day and how you can show your support.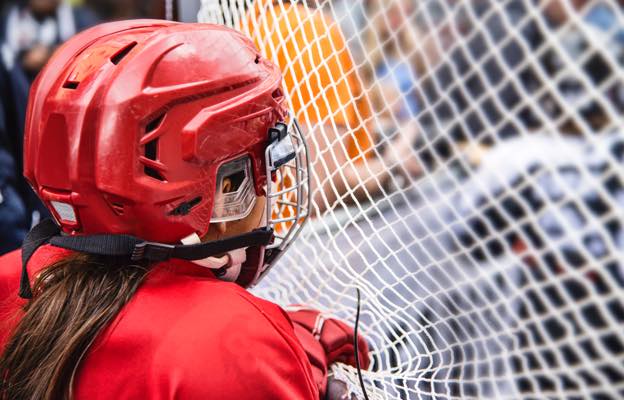 Ontario's plan for improving concussion safety
Rowan's Law is just one the many ways in which the government is committed to making sports safer in Ontario.
Learn more about what Ontario is doing to improve concussion safety.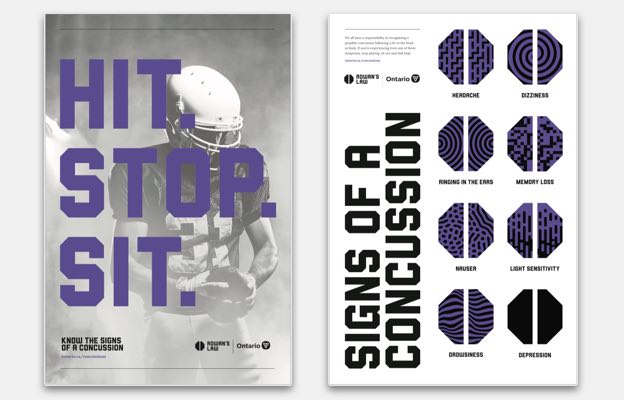 Concussion awareness posters
Download and print these posters to help build awareness about concussion safety and Rowan's Law.
Download the Hit. Stop. Sit. poster.