PEISAA – Baseball Champions
Three Oaks Win PEISAA Senior Baseball Championship!
Three Oaks defeated Ch'town Rural 3-2 in an exciting final to win the 2021 PEISAA Senior Baseball Championship. TOSH scored 2 runs in top of 6th to retake the lead and hold on for the win. Three Oaks defeated Bluefield and Rural got by Montague to advance to the final.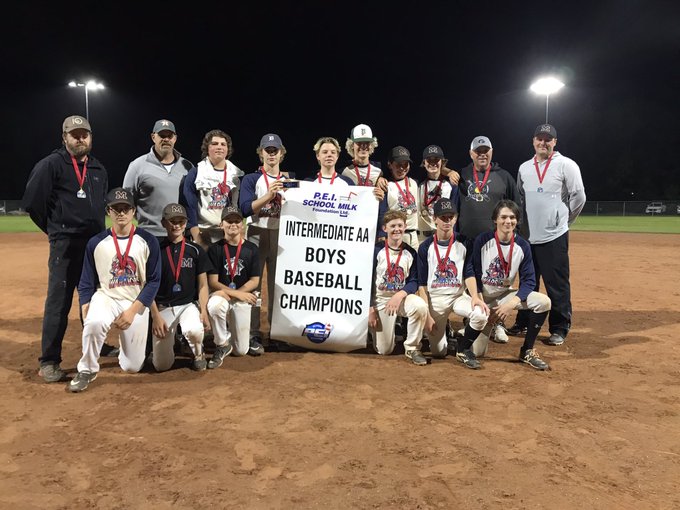 East Wiltshire scored 2 runs in the bottom of the 7th inning for a thrilling 5-4 victory over Summerside Intermediate and win the 2021 PEISAA Intermediate AA Boys Baseball Championship. Premier Dennis King, a coach with East Wiltshire presented medals to both teams.