BCSS 2018 Football Championship
BCSS 2018 BOYS' FOOTBALL CHAMPIONSHIPS

AAA

New Westminister Secondary School vs

Mount Douglas Secondary School, 24-48

AA

Robert Bateman Secondary School vs

Vernon Secondary School, 12-48

JV AA

Windsor Secondary School  vs

G W Graham Secondary School, 27-69

JV AAA

Kelowna Secondary School

vs Belmont Secondary School,

38-12

Grade 8

Vancouver College

 vs St Thomas More Collegiate,

26-20
Grade 8
JV AA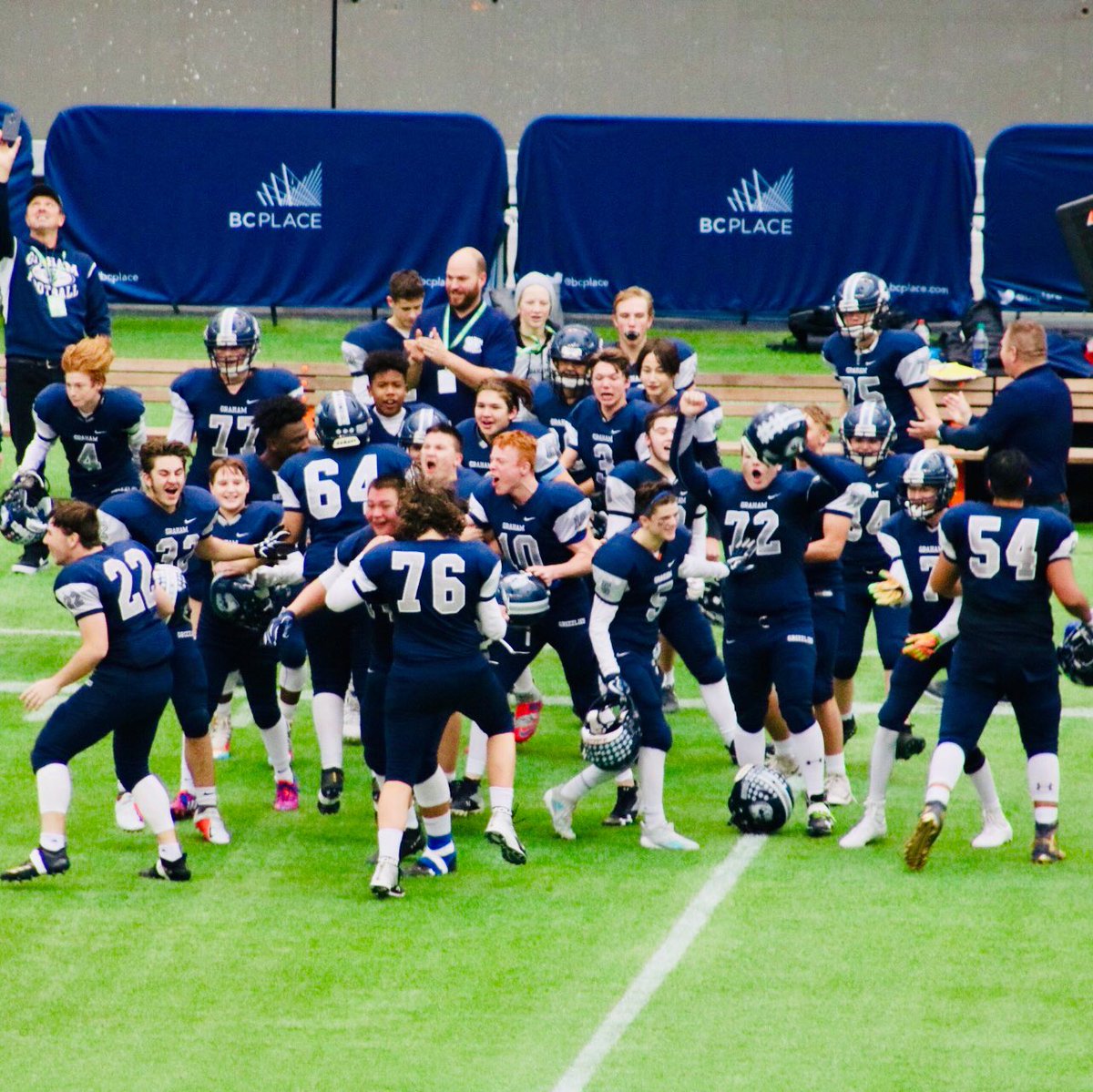 JV AAA
AA
AAA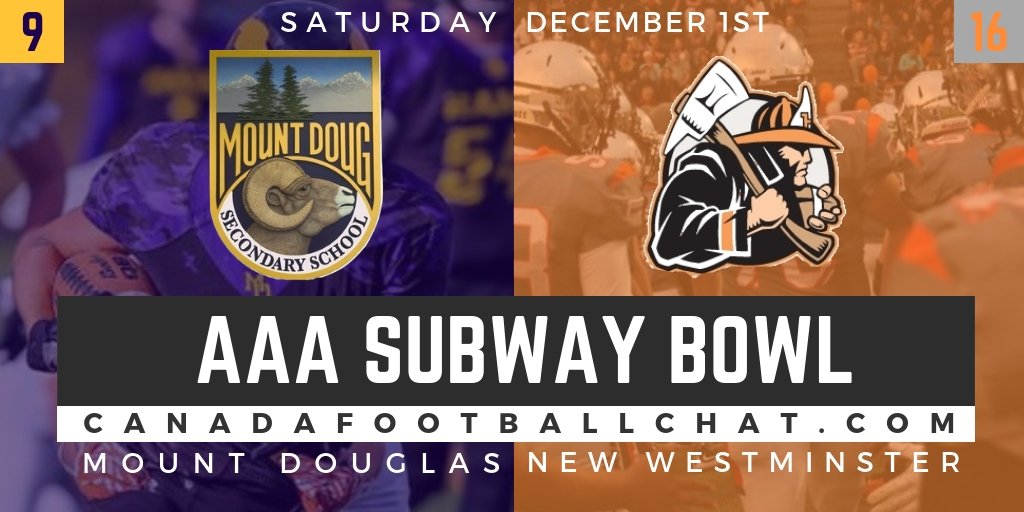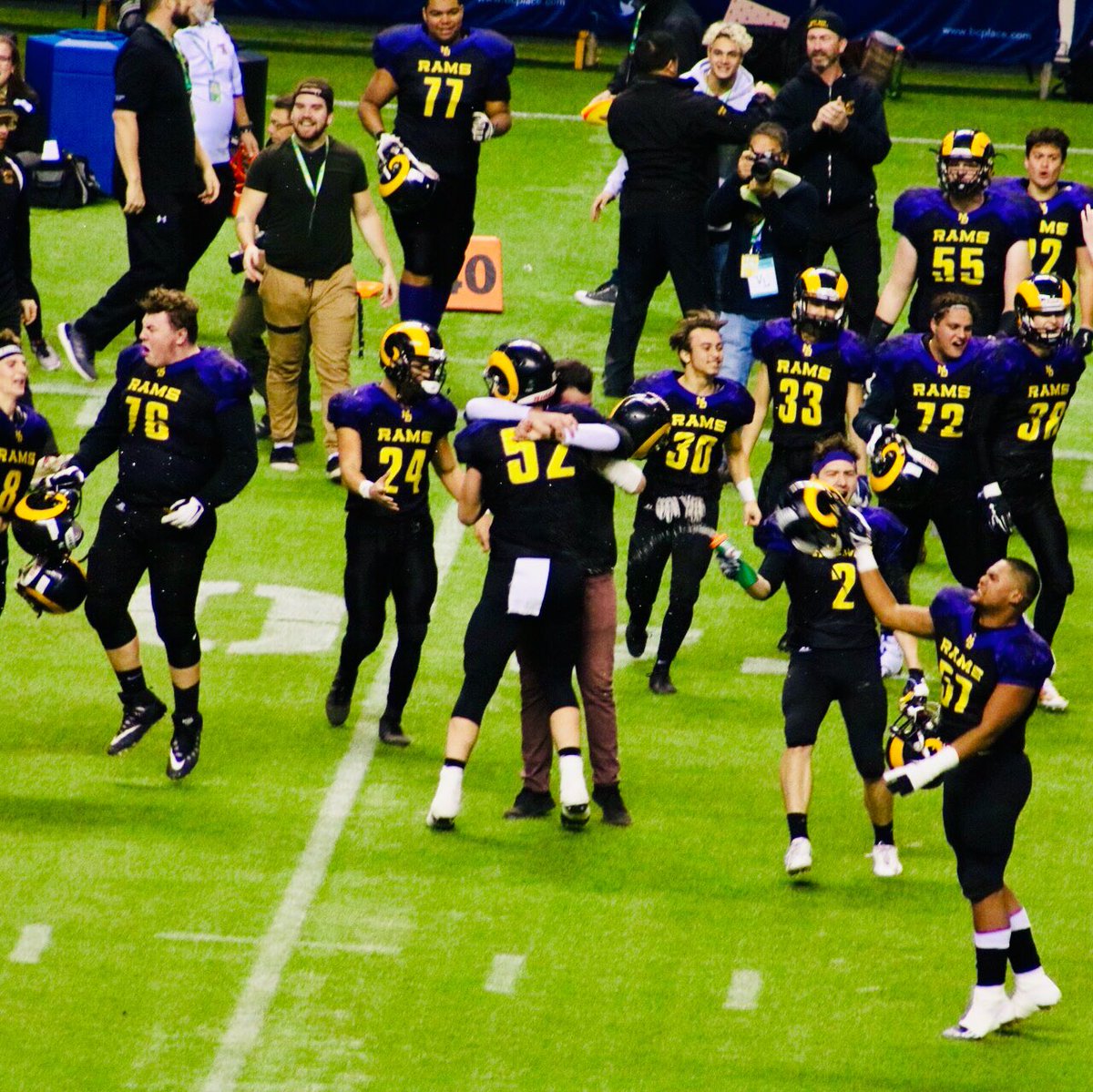 ---
KSS Owls make history with provincial high school football title win
The Kelowna Owls scored 24 unanswered points in the second half to pull away from the Belmont Bulldogs for a 38-12 victory and claimed a first-ever B.C. Secondary Schools Football Association championship by a Central Okanagan team.
Photo Credit: Contributed 
The Kelowna Owls defeated the Belmont Bulldogs of Victoria 38-12 to claim the B.C. junior varsity AAA high school football championship on today at BC Place. Members of the team are: Parker Drobot, Lucas Woychuk, Kasian Kayfish, Tariq Brown, Nathan Beauchemin, Risto Zimmer, Nick Tonogai, Caeleb Schlachter, Xander Kennedy, Noah Gross, Kieran Koltun, Aidan Vint, Evan Fitchett, Connor Bjorgan, Jack Nyrose, Max Treble, Jake Schlachter, Allan Burnell, Jack Marsland, Hunter Trca, Michael Kinloch, Keysean Lyder, Mitchell Darlington, Curtis Macfarlane, Mason Eng, Jacob Wojciechowski, Liam Austin, Diego Parada, Everett Schmuland, Jackson Saini, Jacob Kehtier, Dylan McBratney and Raegan Bazzana. Coaches: Kendall Gross, Guy Lemieux, Angelo Brown, Chuck Liebrock, Dean Kennedy, Chris Cartwright, Trent Schmuland, Jerod Zaleski, Tyler Woloshyn and Joe Schlachter,
Playing at BC Place today in Vancouver, the Owls trailed 6-0 early in the second quarter of the Junior Varsity AAA Subway Bowl final, but quickly took the lead with a touchdown at 10:40 left in the frame.A TD catch put the Bulldogs of Victoria up 12-7 with less than two minutes remaining in the first half, but Nick Tonogai replied with a TD to give the Owls a 14-12 lead before the break.
Quarterback Nate Beauchemin found Noah Gross for a touchdown pass with 3:35 left in the third quarter to make it 21-12 while Beauchemin put the Owls up 27-12 shortly afterward.
Gross scored another touchdown early in the fourth quarter as the Owls took a comfortable 35-12 lead
Runaway winners of the junior varsity (Grade 9 and 10) Interior Division with a 7-0 record that saw them outscore the opposition 323-18, the Owls played a wild-card game against previously undefeated St. Thomas More Knights of Burnaby just to get into the quarter-finals.
After disposing of Knights 55-14, KSS went on to outscore the Notre Dame Jugglers of Vancouver 27-12 on another rainy day in Burnaby for the right to meet Lord Tweedsmuir Panthers of Surrey, a team they had lost to (33-14) in their first exhibition game of the season.
The Owls earned their berth in the Subway Bowl with a 41-0 semifinal victory over the Panthers.
Mo