YSAA Mountain Bike Championship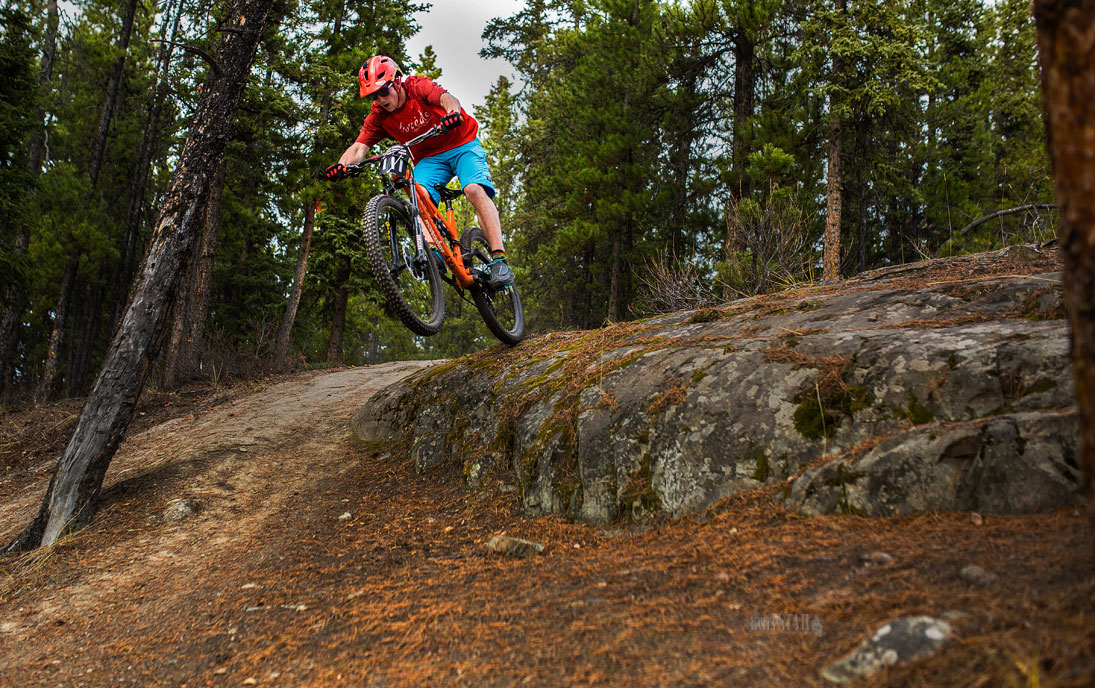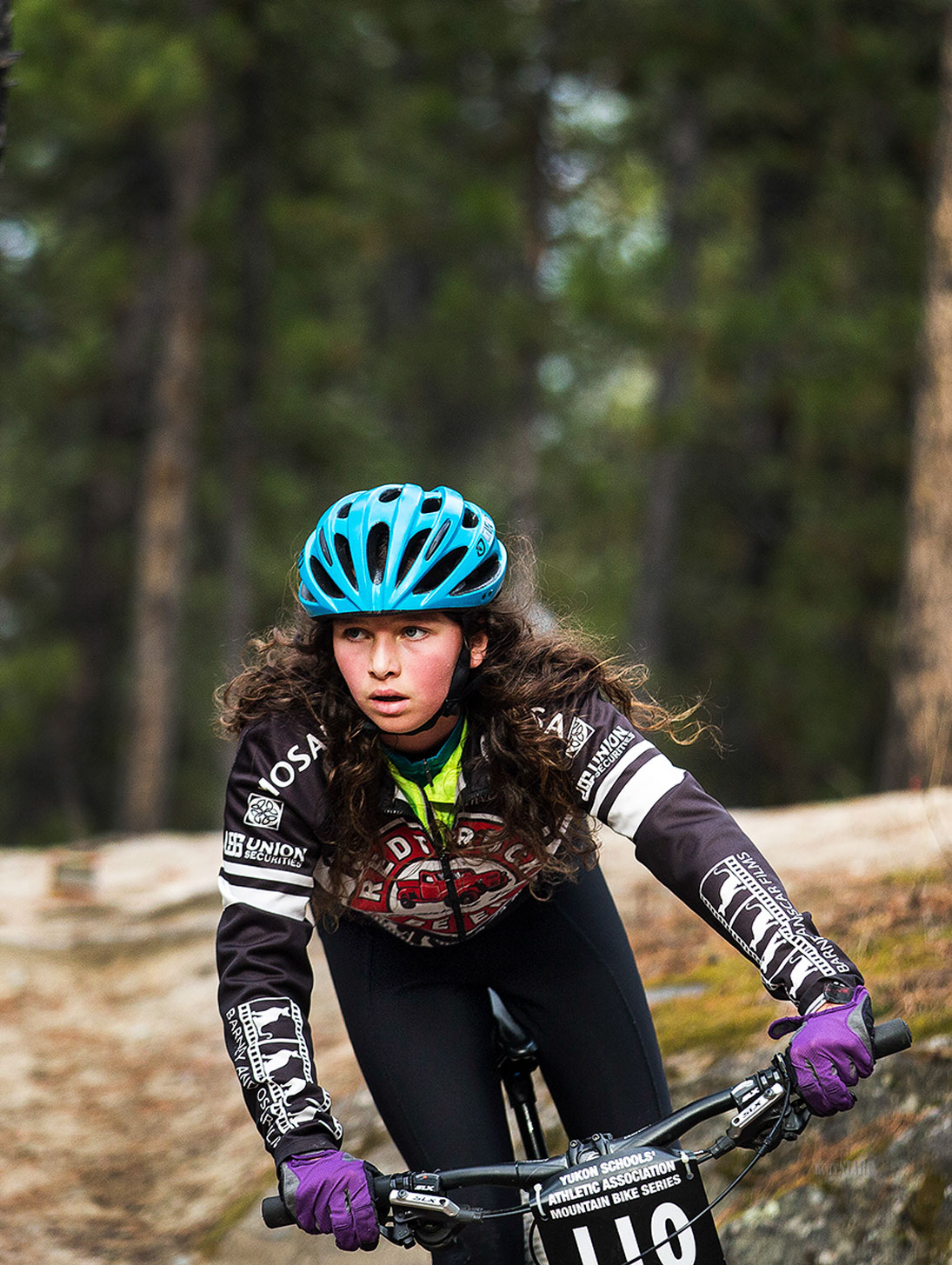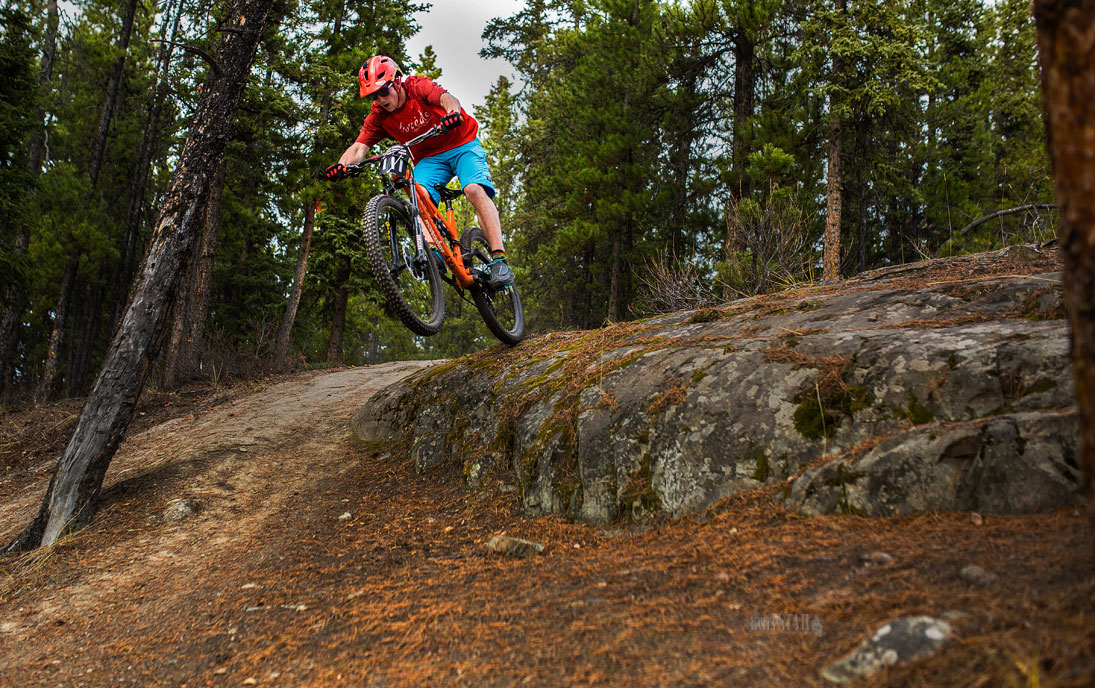 ROCK HOPPING – Finn Matrishon takes the air line over a hill section during Wednesday night's school mountain bike race. The final of three races, it was hosted by Porter Creek Secondary School and utilized the trails surrounding the school.
Organizers hopeful after school mountain bike series wraps up
Before the race started, Finn Matrishon was already out scouting lines on a hill section of the course.
The Grade 12 F.H. Collins student won the first school mountain bike race of the series three weeks ago at Mount McIntyre (hosted by Académie Parhélie), finishing the six-kilometre course in a stunning sub-20-minutes.
He impressed race organizer Manon Aubert, who called the performance, "really impressive."
Matrishon, who has been biking for about six years now, was absent from the second race, which was hosted by F.H. Collins High School and took place last week at trails around Schwatka Lake.
Instead, Matrishon was on Montana Mountain during the royal visit, coaching youth with Boreal Biking.
He impressed again last night at the final race of the High School Mountain Bike Series, coming in first over two loops of the straightforward course hosted on the trails behind Porter Creek Secondary School by teacher Trena Irving.
"It's pretty fun," said Matrishon after the race. "It's pretty simple like double track and stuff, but it's pretty fun, especially with the ending rocks."
The course was actually designed last year by a teacher from Victoria, who had flagged it out and decided it was a suitable track, said Irving.
"The trails are already there. He just went out and said this would be a good course," she said.
The 12 youth who came out to race seemed to enjoy it, with younger students completing only one loop of the course, while older kids did two.
"I think it's good for the schools, with the Boreal kids I coach in the summer, there's a lot of younger kids but they don't really have a chance to race because it's either a big boys race or a little kids race," said Matrishon. "It's good to see high school kids getting out. It's definitely a positive thing."
The High School Mountain Bike Series was revived this year by three teachers: Aubert, from Académie Parhélie, Irvine from PCSS, and Christine Kirk from F.H. Collins Secondary School.
Irving said the race series was active from around 2007 to 2009 and then the focus shifted from racing to rides. She said some 50 kids would turn out to ride at Grey Mountain. But the trio of teachers was ready to go back to the original idea.
"We wanted to bring back the whole race factor," she said. "It's fun and everybody likes to go fast."
The organizers are hoping to keep the event growing next year.
"It's just the fun factor," said Irving. "We're hoping to do it again next year."